All professionals at Gilbert Carreon, DDS maintain the highest levels of accreditation and pursue ongoing education to stay abreast of the latest trends in the medical field. Read on to learn more about our staff's experience and training.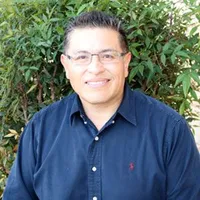 Gilbert Carreon D.D.S.
General Dentistry
Associations
17th District Dental Society
Texas Dental Association
American Dental Association
Education
1990 Roby High School Valedictorian
1994 Texas Tech University B.S. Biology
1998 University of Texas Dental Branch- Doctor of Dental Surgery ( D.D.S.)
Bio
Dr. Gilbert Carreon began practicing in Sweetwater in July 1998 as an associate of Dr. Phil M. Wright whose dental practice he would eventually purchase on January 1,2000.
Hobbies include: Rving, boating, spending time with family.
Mission Statement: "To Provide the Highest Quality Dental Care possible in a Respectful Manner to Every Patient"
Mary Lou, RDA/ Front Desk
Mary Lou has been a major driving force to our dental practice. Mary Lou has been a part of our dental practice since October, 2001. Mary Lou excels in patient care, she is an integral part of the doctor/patient relationship. Mary Lou provides the answers to the many questions that patients may have entering our dental practice. From answering the phone, verifying patients dental insurance, making appointments, to dental assisting. Mary Lou is multitasked. Her main focus is every patient that walks thru our front door.